Video Calling which one do you use?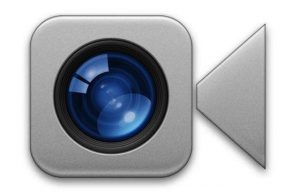 So you have a new machine you want to start using video calling now your on fibre broadband which one of the 2 leading plays do you use. Well you could use both they both have advantages and as technology moves on and more and more people join the ever increasing video calling network the difference between the two is very minute. For Mac users the logical one has to be FaceTime due to no extra work or software installed no creating a FaceTime account it all works from your Apple ID. As the technology has grown and R&D has improved Facetime is now readily available when your out and about or in the office. It can use your 4G network (watch your data tariff though) or switch to wifi if your joined to a network.. I did have one client who was on the phone for sometime and though he was using the mobile phone call however after he hung up he realised he was using FaceTime ouch that was going to cost him. Anyhow anyone with a apple ID can phone anyone who has a Apple ID either through their ID i.e email address or use the mobile number.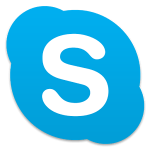 For the Skype user same principle you phone the Skype ID or phone number and away you go with the call. You can also add credit to the account for those phone calls not using the wifi. The only additional thing you will require with Skype is an account either Skype or Microsoft. Once created let your friends know your ID so they can contact you. You can link the Skype account to your mobile if you like and set it up to go to the mobile when someone calls. Once thing I did find and I am not sure if Skype fixed it was the calling another Skype caller. They had to be online for you to call. All fairness that might now have changed but in the old days you could only call your mates if they showed up on your contact list. If you were not on Skype it never told you you had a call coming in unlike FaceTime which worked like a mobile. I did notice a new feature on Windows 10 which had Skype running in the background whenever you logged on which supports the option that Skype needs to be active for someone to communicate with. I did find this feature annoying where FaceTime you just called the number and if the person at the other end did not pickup on their device it would show it as a miss call much like a mobile. In short FaceTime seems to be robust and works nicely talking to other apple devices without any issue. The over advantage of a Apple device is you can install Skype to help you contact PC users if you require. The PC guys cannot install FaceTime on their machines to do the same. The disadvantage of buying a PC I suppose.