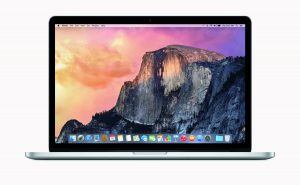 I am afraid gone are the days when Macs seemed to be impervious to virus. In the past 4 months I have seen a influx of malware, adware and spyware virus's which have compromised a number of client machines both business and home users. People have been drawn into installing software programs such as Mackeeper to help improve the performance of their machine and identify "problems" within the machine before it affects the work flow of the end user. The really annoying thing about these programs is the easy that they are available while surfing the net. If you simply do a speed test of your broadband you will get a adware program of mackeeper asking you to download and install. Mackeeper is just one of many program's which claim to maintain your mac. In reality it makes problems for your machine, encourages you to buy the Pro version to fix problems it has identified. There is an very effective online market campaign for programs like Mackeeper targeting the average mac user to download and install their software to improve the performance of their machine. My personal take on any third party software prior to installing talk to your Mac specialist or search the forums to find out what exactly the software it trying to do.
Here is a list of proven virus software programs which will help keep your machine protected whilst online: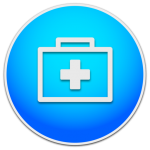 Adware Medic
The first application which I have used very effectively is AdwareMedic. A simple easy to use program for running a scan of your machine to see if it is indeed compromised. It works with the Lion 10.7 and above. A nice quick application for removing unwanted programs which affect your web browsing like Genieo. Simple install run the scan delete what it proms you and usually it will ask you to reboot the Operating System. One thing I have encountered is Genieo does change your default URL so you will need to manually change that once the reboot has happened. This is located in your safari preferences. The only draw back I have found with this application is it does not provide a real time protection it solely depends on the end user running the scan to identify any "issues".
Anyhow here is the Url for the adware medic. See how you get on.
http://www.adwaremedic.com/index.php
Note: Mar 2017 I have added the new link to adwaremedic which is now called malwarebytes and the great thing is its better and its free.  you can still search for adwaremedic but it will now direct you to malwarebytes.
Final note with regards to Genieo I enclose a good article from wikihow.com which goes through the step by step options of deleting Genieo. This covers OS X 10.5 and 10.6 uninstall methods. A warning on uninstalling manually from leopard and Snow Leopard make sure you have a back up before you start messing around with deleting files. I have in the past booted the machine in Target Disc mode and ran the Adware Medic or AVG from a more up-to-date OS X like Yosemite it does clear the machine. I have also encountered some machines have issues with a reboot so just be very careful removing Genieo from 10.5 or 10.6. My preferred method would be to upgrade the 10.6 to 10.7 (if possible) and run Adware Medic from the upgrade. For those still running Power PC's or the early Intel machines I am afraid your looking at the Manual delete option or Target disc mode as discussed above. Anyhow here is the URL see how you get on.
http://www.wikihow.com/Delete-Genieo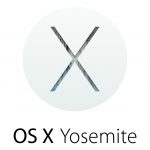 what to do with a virus on a mac
Pop ups stops you browsing the internet on web browser.
You open up your safari browse the internet and then suddenly the browsers opens up lots of pop ups or redirects your web browser to a bogus website and each time you quit safari you get the same problem. You are unable to clear the pop ups or stop the web browser redirecting. This one has a few fixe, firstly always have 2 web browsers on your Mac I prefer safari and firefox. I use to be a keen user or Chrome but lately I have shied away from it because its unreliability and the nack of installing addition plug ins which you down need when you download something from download.net. Anyway I digress. The popup redirect answer is firstly open up safari with eh shift key day this hopefully will clear the web browser cache and set it back to the default home page you initially setup i.e google or apple etc. If that does not work then check the other web browsers to see if its something within the OS thats causing the problem. Finally go to a mac Specialist to sort it out. I have encountered a DNS issue with the users router which has been compromised and redirecting the dns which is causing the problem, the only way to fix that one is reset your router reconfigure the broadband and you should be back to normal.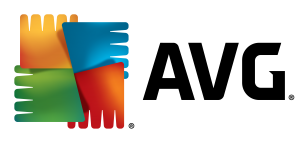 Avg for Mac
Let us now move on to AVG. AVG is a house hold name clearly for its free anti virus software for PC. How its moved into the Mac market with its AVG for Mac version. Downloading and installing the software is an extremely easy process. Its update to the AVG servers is very clean and painless unlike its Windows version which takes ages to update. As for scanning the drive you are going to be in for the long run on this, I would let it run the scan outside of your working hours with the machine. Depending on the drive space I have scanned a 1TB drive and its taken hours and I mean hours. It will pick up anything nasty and does a good clean of the machine. As mentioned above about Genieo AVG installs on 10.9 and above allowing you to scan a machine that pre dates 10.9 connected via Target Disc mode. However I have found it might delete files which will prevent the target disc mode machine rebooting into its OS X. Its online real time Virus checker works brilliantly, so much so I have had it pick up, block and clean infected data transfers from a Network Attached Storage (NAS) drive. Considering its a free piece of software you can't complain in its purpose. If your looking for a good reliable Anti Virus this one is highly recommended. See the link below for the download. It also shows you its other 2 software applications AVG Cleaner (downloaded from the App store) and AVG PrivacyFix. I have tested the AVG Cleaner and its seem to work, however I am rather paranoid about my data and tis backup so I tend to shy away for any storage cleaner software. As for the PrivacyFix I never found a need for that. opening a private window in Safari seems to work for me if your concerned oh who is tracking you. Anyhow all 3 are available to download from the link below. Enjoy.
http://www.avg.com/gb-en/for-mac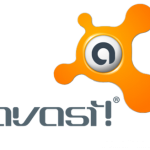 Avast Free AntiVirus for Mac
Avast anti virus like the other two main plays on this page have been around for years (PC only). They now do a anti virus software for Mac which is nice. i have installed on a few client machines which did not have 10.9 or above installed, otherwise I would have gone for AVG as its seem to work very well. On the client machines with an OS of 10.7 or 10.8 the software seemed to do its thing. In the past with PC's I have had a rather annoying battle with the virus database update and all the adverts. In comparison to the Mac version no such issue. Only time will tell if it is a chosen path for your anti virus software.
Avira for Mac
The final virus program we are going to discuss is Avira. Much like Avast my experience of Avira has only been a few Mac's I have had extensive use with PC's and you guest it adverts lots of adverts and requests for updates. On the Mac side it seems to set there installed and doing its thing in the background like the other 2 anti virus programs.
In short my findings are as follows: Adware Medic is a great little tool, simple and quick to run on your Mac to check your web browser settings have not been compromised. As for a true anti virus program I have to lean heavily towards AVG. Not only a leader in anti virus software for years. Its PC system basic end package worked with millions of downloads by end users. With that huge capture audience and after testing it for 5 months on Macs my conclusion is that its a effective way to keep your Mac safe from harm.
Further reading:
We could go on with further anti virus programs for the Mac however the ones mentioned above are the most common ones I have encountered and had lots of experience installing for clients. I enclose a URL to Macworld which I found a very good article discussing the wide selection of anti virus software programs out there for mac.
http://www.macworld.co.uk/feature/mac-software/mac-antivirus-internet-security-software-malware-review-3523842/